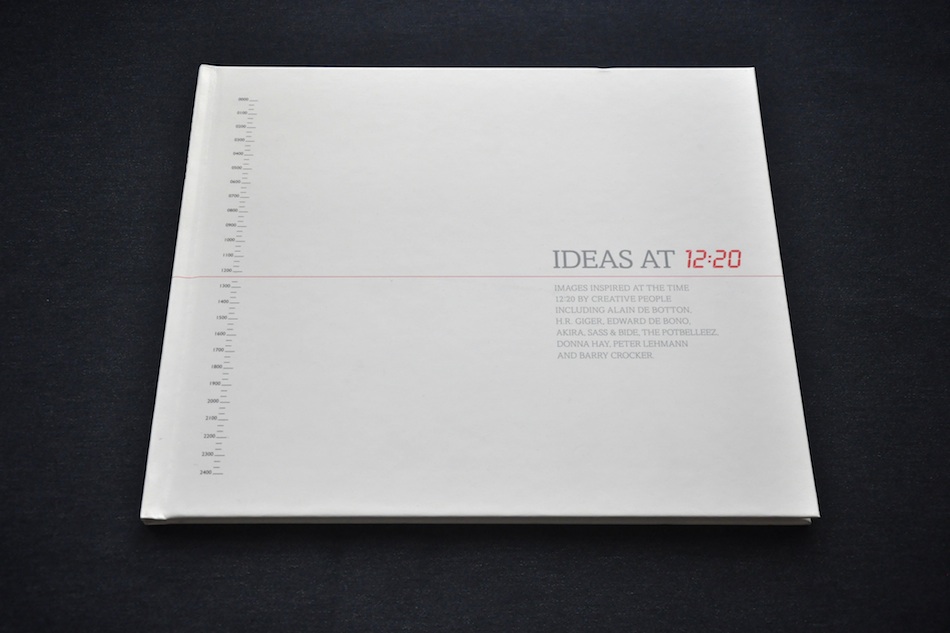 12:20 Book Cover
12:20 Book - Jeremyville / Ray Lawrence
12:20 Book - Greg Holfeld / Kriv Stenders
Australian Creative Magazine - The Annual
Alain De Botton
HR Giger
Kriv Stenders
David Helfgott
Diego Lepos
Akira
Client: World Vision
12:20 invited an eclectic range of creative people to contribute an image for the 'Ideas at 12:20 – Creativity for Charity' project, to help raise funds and awareness for World Vision Australia.
Each contributor, selected from a wide spectrum of fields and disciplines, was given the same tight, yet broad, creative brief: 'Submit an image inspired at the time 12:20'.
The images received display the diversity of ideas that were imagined and contributed by the philosophers, animators, chefs, musicians, photographers, illustrators and fashion designers, amongst others, who have generously participated in this project.
A special edition book comprising all the images from the project is available at our Blurb bookstore Profits from the sales of the book ($15 per copy) are donated to World Vision Australia. You can check out all the submitted images at the project website here.
The project was featured in Australia Creative magazine as one of the best print ideas of the year.